Staff
Brandon and Rosanna opened Miller Funeral Care in January of 2020 with a heart for serving the local community. Along with their staff, they are here to serve you with compassion and respect every step of the way.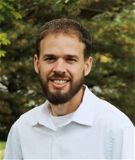 Brandon Miller
Embalmer/Funeral Director
Brandon graduated from the Cincinnati College of Mortuary Science in 2018 with a bachelor's degree in Mortuary Science and was a recipient of the Dr. A. J. Nunnamaker Award for highest class GPA. Additionally, he recieved an associate's degree from the University of Akron in 2016.
He is especially sensitive to the ambiguity involving infant death, stillbirth, and miscarriage after their loss of a stillborn son, Seth Elliot in 2016.
He finds inspiration from his community's commitment to caring for its dead and each other during a time of loss.